Hey, I have copies for sale of Brainscan zine*, issue 33 - DIY WITCHERY 'An exploration of secular witchcraft'.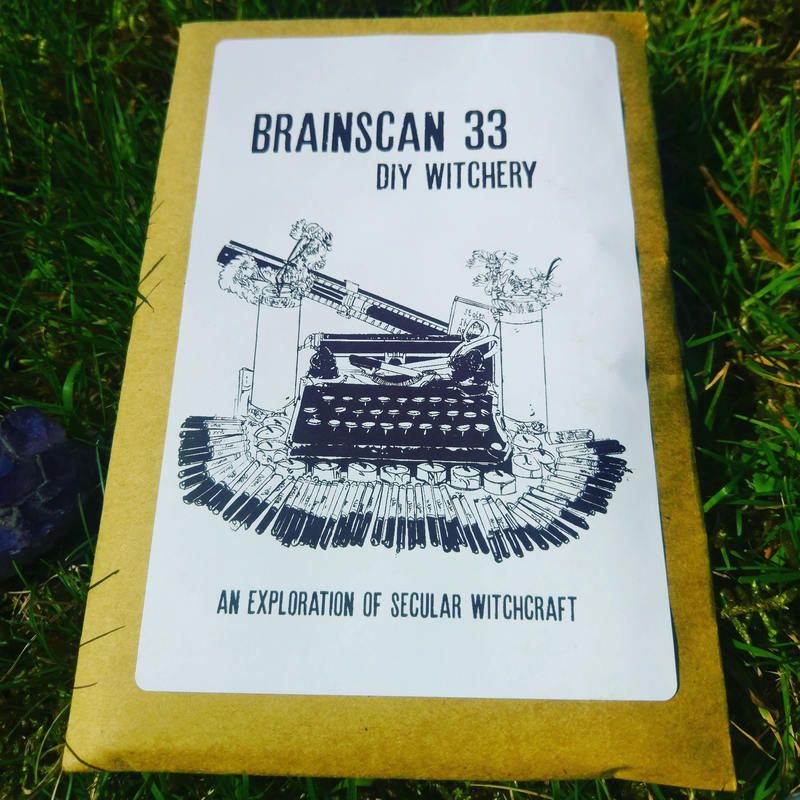 You can buy it from my etsy shop over here -
https://www.etsy.com/uk/shop/RumLadZinesAndArt
Here's a blurb introducing it, by the writer, Alex Wrekk -
'In 20 years of publishing Brainscan zine there is one incredibly important thing in my life that I have not written about, and that is witchcraft. I am a witch and I have been studying and practicing witchcraft for over a decade and it has been a very useful tool in my life and personal growth.
This zine is a not a how-to-witch zine. This zine is an issue of Brainscan that just happens to be about witchcraft told through my personal narrative.
In this zine I explore what witchcraft is, how I became interested in it, how I built my own practice as an agnostic secular witch and how that differs from a lot of contemporary witchcraft. I share a glimpse of what my personal practice as a non-pagan and non-Wiccan witch looks like.
I also examine my personal issues with modern pagan and witchcraft culture addressing things like racism, cultural appropriation, colonialism, capitalism, the excessive gendering of all things. My politics are intersectional and so is my witchcraft.
I also discuss some tips and a few resource for those that might be interested in exploring witchcraft for themselves.
£4
1/4 legal sized (7"x 4.25") 64 pages with vellum overlays, cardstock cover, hand stitched binding, illustrations by Steve Larder ( [url]Stevelarder.co.uk[/url] )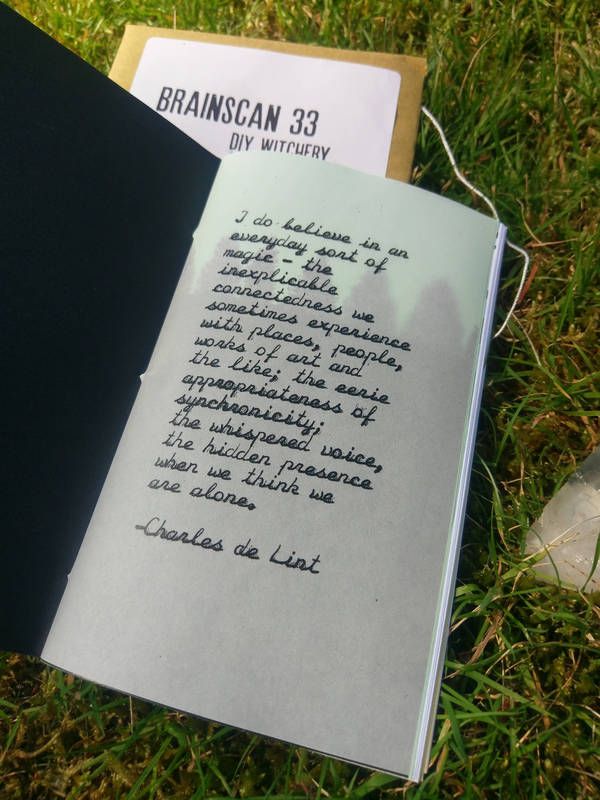 Thanks!
* 'Zine' = Self Published magazine