Hey guys!
When coming to the craft I knew that I wanted my alter to be mobile so that I could easily take it with me when I moved around (I'm a college senior) and so I decided to make my own out of wood. I don't have everything completely set up but I wanted to show it to you!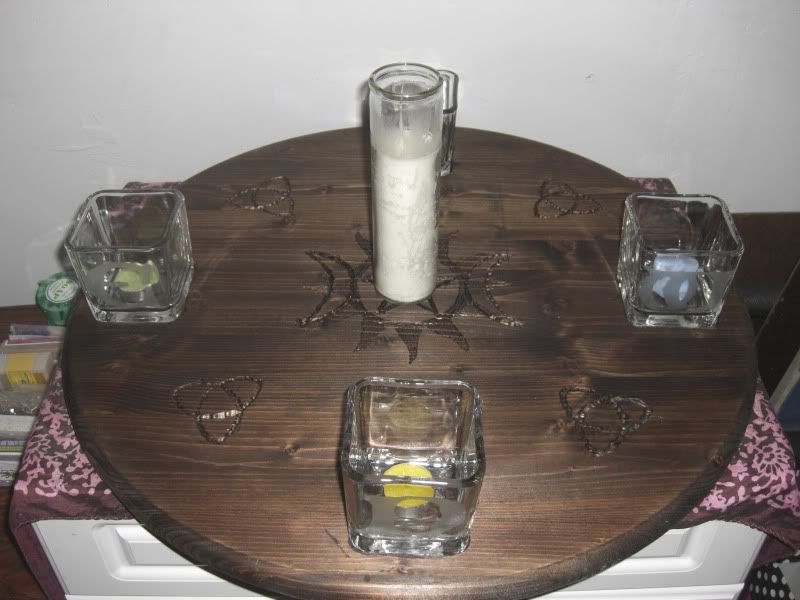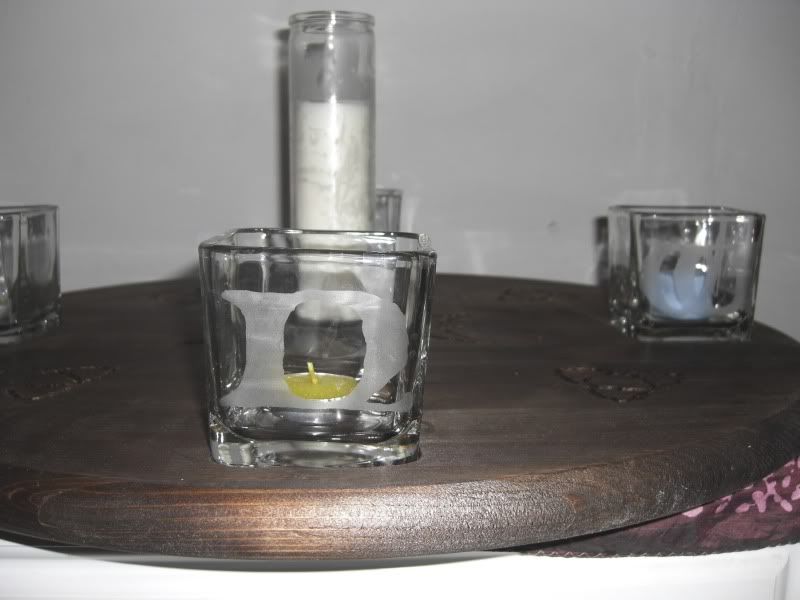 I etched the letters of the directions into the glass in celtic writing.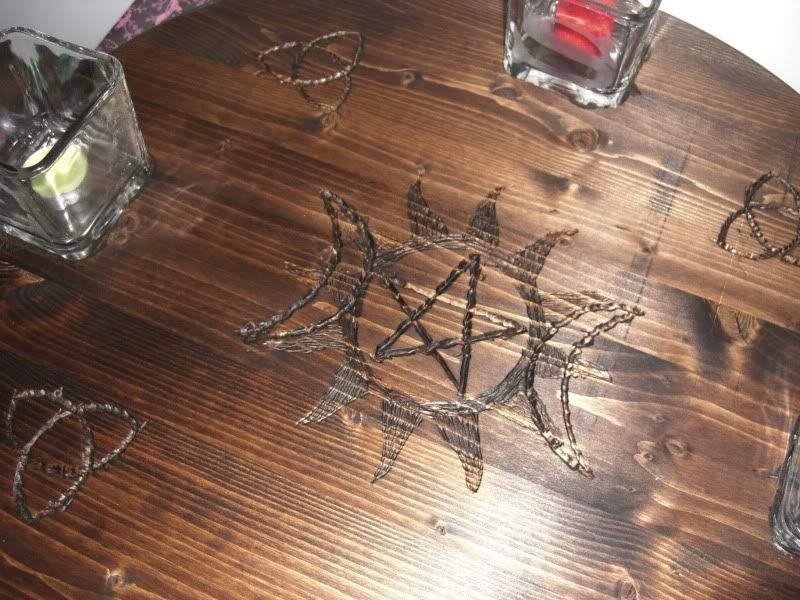 Thanks for taking a look!